Make homemade quinoa flour in about 15 minutes using this quick and easy method.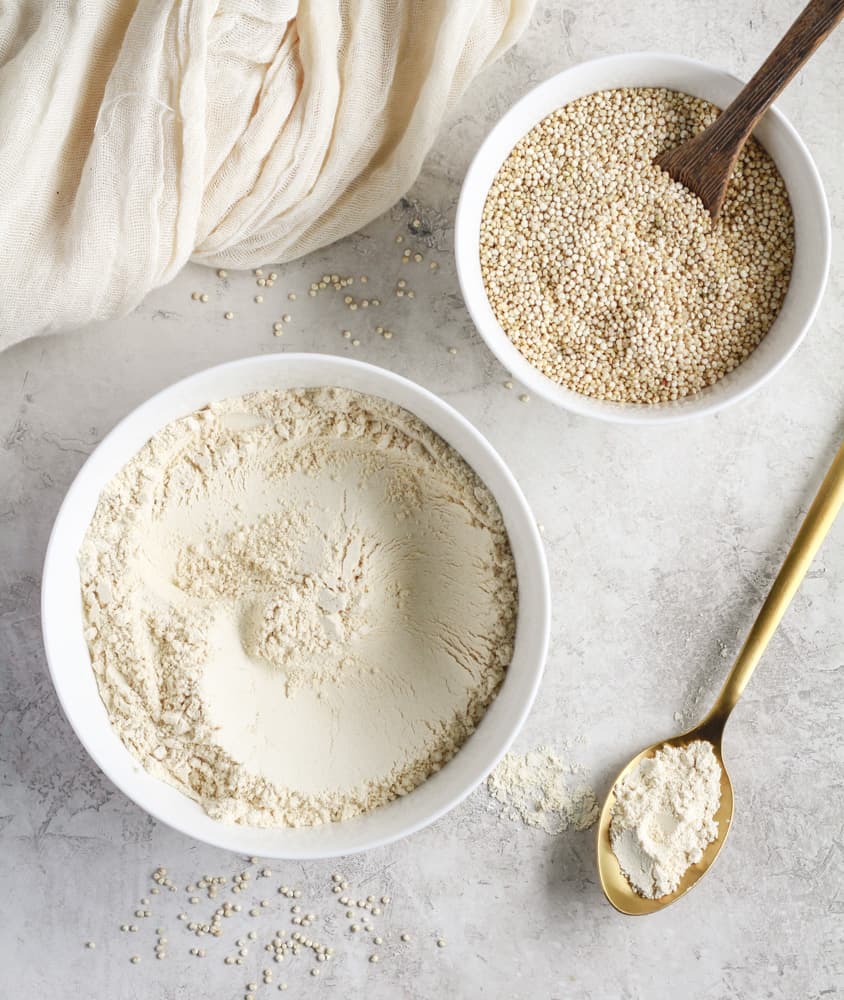 If you've never baked with quinoa flour, then you are missing out! Quinoa flour is great for all kinds of sweet and savory recipes, including these chocolate quinoa cupcakes with peanut butter glaze. And making quinoa flour at home is easier than you may think. All you need is quinoa, a skillet, and a high speed blender.
Why use quinoa flour?
Quinoa flour is a high protein, whole grain flour that's full of nutrients. Try replacing half (or all for some recipes) of regular, all-purpose flour with quinoa flour for the health benefits.
Quinoa flour is great for gluten-free baking. A lot of gluten-free flours require the addition of gums and thickeners to provide structure to baked goods. But because of quinoa's high protein content, there is no need to add anything.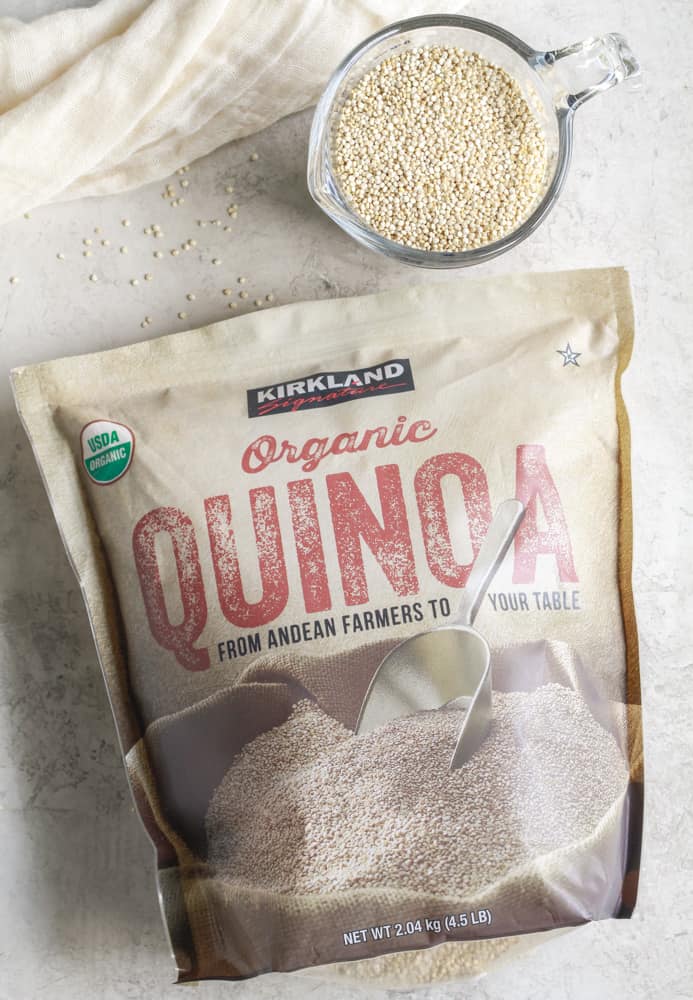 What does quinoa flour taste like?
Quinoa flour has a earthy, nutty taste that I find quite satisfying. Some find it bitter, but I find that toasting the quinoa beforehand helps with the bitterness. You should know that it's not going to taste like all-purpose flour, and that It goes best in recipes that have other bold flavors, like cocoa powder and warming spices.
How to make quinoa flour (quick and easy)
Like I said it's super easy to make at home and only takes about 15 minutes. I've been asked about whether or not to wash the quinoa and that depends on where you buy it, and if it's been prewashed. I buy my quinoa from Costco and it's been prewashed, so there is no need for me to rinse it. This brand from Amazon has been prewashed as well.
If your quinoa at home hasn't been prewashed, then you want to rinse it well and dry it thoroughly. After that, you simply toast it in a skillet and then grind it up in a high speed blender. So easy! The step-by-step instructions are below.
I really hope you try making quinoa flour at home. And if you do, please let me know what recipe that you use it in. 🙂
Happy Eating!
Crystal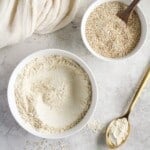 Print Recipe
How to Make Quinoa Flour (Quick and Easy)
Make homemade quinoa flour in about 15 minutes using this quick and easy method.
Instructions
Add the quinoa to a dry skillet. Turn the heat to medium and toast the quinoa until golden and popping, stirring frequently (about 5 minutes). Be careful not to burn.

Pour the quinoa into a bowl and allow to cool.

Transfer the quinoa to a high-speed blender and blend until it becomes a fine powder (about 1 minute).

Pass the quinoa flour through a fine mesh strainer to remove any large chunks.

Store you quinoa flour in a sealed container in the refrigerator for up to 6 months.
Notes
I buy my quinoa in bulk from Costco. It's been prewashed so there isn't a need to rinse it. If your quinoa hasn't been prewashed then rinse it well and allow it to dry before proceeding with the recipe.